TESTIMONIALS
Fifth District Savings Bank
---
Annette Rollins
Executive Vice President & Chief Human Resources Officer - Bank of North Carolina & BNC Bank
Extraco Consulting seeks to understand what is at the core of a client's value proposition. They do this by building a relationship with the client to understand its historical perspective, corporate values, current competitive market and strategic direction. The professionals at Extraco take a thoughtful approach that combines depth of knowledge and expertise in a collaborative way. Their observations and recommendations are fact and experiential based. As a fast-growing organization in a highly competitive and regulated environment, Extraco Consulting has been a critical engagement for us as we continue to build for the future.

Jason Savage
Senior Vice President & Chief Information Officer - Loan Star National Bank
Extraco Consulting is a critical must have partner for all banks. Their team skillfully partners with our business-lines to learn about the banks' culture and goals going forward. Working with the bank, Extraco Consulting creates industry proven strategies to accomplish the goals set forth using data driven analysis. Extraco Consulting values the relationship with our bank and even after the project was completed, continued to share industry leading insights and roadmaps. Extraco Consulting provides our bank with proven strategies for all areas of banking so every business line will see new efficiencies and growth. Each of their strategies are also scalable so as our bank grows, the template does not necessarily have to change.

Joseph Bartolotta
Chief Customer Officer - North Shore Bank
As a community banker, it's always great to work with talented and experienced consultants who can help you wade through the complexity of a special project. That's what the team from Extraco provided. However, what set them apart is this: The people on the team didn't feel like "outside" consultants. Rather, it was as if they were long-time colleagues who understood our culture and needs, then helped us find solutions that married their experience with our operational needs.
Kenneth Cline
Managing Editor - BAI Banking Strategies
James Geeslin, the BAI Maverick Banker of the Year, received the award for "applying maverick ideas in a comprehensive, pull-out-all stops manner. For the past several years, Extraco Banks has pursued a top-to-bottom transformation of its retail branch operations that affects everything from floor plan layout to deposit-handling technology to employee training — and at no small risk to customer service and company revenues. Given the difficult economic environment facing banks today, the willingness to re-think old ways of doing business deserves commendation.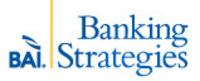 Bob Meara
Senior Analyst, Banking Group - Celent
Of all the banks Celent has researched, Extraco Banks may best illustrate the cultural, technical, and physical transformation needed to address today's challenges.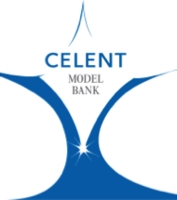 Angie Ohmstede
Chief Operations Officer - Texoma Community Credit Union
Extraco has paved the way for Texoma Community Credit Union to become a leading financial institution in our community in terms of member experience, staff engagement and innovation. We crossed paths with Extraco Consulting in 2017 as we were entertaining the idea of moving to a more universal concept. We had taken small steps to position ourselves for this change but couldn't quite identify the most efficient way to fully implement it. What we gained from Extraco was far more than we could have imagined. We now have a new branch that successfully utilizes SWARM Banking, technology, and numerous other techniques that have captured the essence of the Member Experience. Our other two branches are in the process of a full remodel to incorporate the same concept. Extraco provides excellent training and resources to set their clients up for success and have been invaluable as we continue to grow and analyze various processes, aiming to further enhance the Member Experience.

Annie Kolbus
Director of Retail Operations - On Path Federal Credit Union
Extraco's expertise in the SWARM model was a game changer for our organization. As we were moving to a universal model and renovating our branch, we wanted to make sure that our member experience was exceptional and that we were able to get our employees and members on board with these changes. Extraco provided us with the knowledge and support that we needed to be successful. Having the ability go to Texas to experience the SWARM model first hand was instrumental in the success of our new model. Our employees have easily transitioned to SWARM and our members have fully supported the change in our branches.

Bill Woodbury
CEO & President - Bank of Pensacola
We used Extraco Consulting for new product and sales training. It was terrific to work with professionals such as Lindsay Green and Holly Garza. I would have no hesitation recommending Extraco, and in fact I will make sure I do. Their team exceeded all expectations.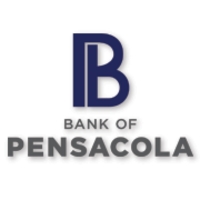 Brad Womak
President, Kingville Market & Chief Operations Officer - Kleberg Bank
Extraco Consulting continues to prove why they are one of the best companies to work with in the banking industry. Lindsay Green is a superstar and a visionary consultant with a banker's heart. The team values innovation and understands the technology and techniques required to provide the most exceptional customer experience. They are thoughtful, engaging and truly wanted to see us succeed. To this day, we still keep in touch and talk about emerging trends and technologies. I consider them a trusted advisor and industry friend.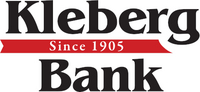 Cheryl D'Ambra
EVP/Retail Division - Athol Savings Bank
After we received an existing client recommendation from a peer bank, we had an exploratory discussion with the leadership at the firm. We quickly engaged Extraco Consulting to assist us with the "people" component of our UniversalBanker transformation, including their proprietary SWARM Banking pilot assistance. With just a few days of their coaching and experience expertise, our staff was left confident and capable of executing our new customer experience expectations. Immediately, we received customer compliments and continue to receive positive feedback! Vendors, assisting with another project build that regularly work with banks, have commented on how "different" and well our Universal concept is executed. We plan to utilize Extraco Consulting to transform additional branches and highly recommend them to anyone seeking to move to a Universal Banker model.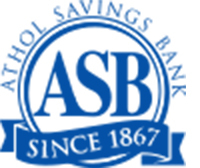 Chris Barnick
SVP of Consumer Banking - Think Mutual Bank
Extraco Consulting did an excellent job of helping us take a holistic look at our Digital and Branch strategies. They first took the time to learn our culture and meet our staff, which helped them better identify challenges, opportunities, and solutions for us. Because they have such vast industry knowledge and connections, Extraco was able ot provide us with valuable insights into what products were in the marketplace and how they could benefit our customers and our orgnization. They time we spent onsite at Extraco with Holly and Lindsay was especially beneficial, and gave us the chance to see hoe their strategies were directly applied. Their candor and transparency were what set them apart and gave us a realistic view of what would and would not work for our Digital and Branch strategies.

Christopher D. Foley
EVP, Chief Banking Officer - UniBank
Extraco's site visit, onsite training and shadowing programs have provided Unibank with the foundation for success. Instituting a culture change within an organization is a difficult task. Extraco Consulting has helped us lay the groundwork and execution plan for a greatly improved process for hiring and training. These changes will provide us with a vastly improved retail delivery system and competitive innovation.

Debbie Almstrom
Vice President, Branch Administration
Extraco Consulting played a big role in our Universal Banker implementation by providing us with tools, knowledge, and hands on training. They also identified some gaps we had in our plan and were able to help us fill them through sharing their own experiences and best practices. Their training program differed from any other we had in the past, as they not only taught us the materials but showed us how to keep it alive and sustainable.

Elizabeth Machen
SVP, Director of Marketing & Communications - Simmons Bank
Extraco came to us highly recommended as an expert in Jack Henry applications and banking. Our own experience quickly validated Extraco's reputation as an industry leader as they helped us develop a relaunch and implementation strategy for key systems in our company. For example, Extraco remained by our side every step of the way during our 2019 Synapsys relaunch, helping us meet target deadlines and even providing training to our associates – the results have been increased consistency of the platform across our eight-state footprint, improved data quality and heightened cross-functional usage. If you're looking for a dedicated partner who will take time to understand your business, then Extraco deserves your attention.

Frank Sexton
Chief Operating Officer - New Peoples Bank
We attended the Fiserv National Conference in Las Vegas in May of 2016, and several of their sessions were on the subject of branch transformation. I was amazed to find that we are SO much ahead of the game, primarily due to Extraco Consulting's help, knowledge and guidance. Wow. Thank you for the amazing leg up Extraco Consulting!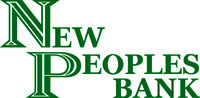 Jodi Greulich
Vice President, Marketing Manager - Civista Bank
Extraco Consulting marketing services produced a branded educational video for our new fraud alert program. From the moment I first spoke with Lindsay Green, I knew we were in good hands. Her team met our short time frame and was a pleasure to work with every step of the way.

Judy Helm
SVP, Director of Retail Sales & Marketing - American Bank of Commerce
American Bank of Commerce is in the process of transforming our existing branch network into a Universal Banker concept. We were eager to explore various technology options and to understand how best to transition existing staff into Universal Associates. We registered for Extraco's SWARM Banking – Universal Banker Certification workshop, and we were wowed by the experience. Extraco provided comprehensive training materials and facilitated role-playing sessions with their own bankers which was extremely beneficial. We were also able to tour one of their locations to see the SWARM method in action and observe the successful achievement of an enhanced customer experience utilizing technology. I am grateful for this experience and certain it will help us continue to successfully transform our ABC Banking Centers.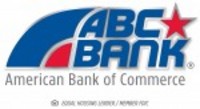 Michael Bryan
SEVP, Chief Information Officer - Veritex Bank
In anticipation of an acquisition, Veritex Community Bank needed to thoroughly review it's processes and procedures across the organization. Based on my previous experience with a former employer, I knew exactly who to recommend - Extraco Consulting! Once the acquisition was public, we expanded our project scope to include the acquired bank's operational departments in order to assist with combining and streamlining the merger. The acquired bank was on a different core and Extraco's experience with various core providers helped us determine the best course of action in addition to their expertise in removing waste from our processes and procedures. We truly value their insight and consider them a valued partner.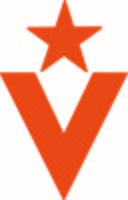 Philip Suckow
Retail Operations Support Manager - Incredible Bank
Working with the Extraco team has been nothing short of amazing. From pre-planning to post visit follow up, their staff has truly exceeded our expectations.

Tammy Kosa
VP, Regional Sales & Development Manager - Northrim Bank
Extraco Consulting provided us with a clearly defined framework to refine and implement bank wide sales/service training. We highly recommend the site visits. We experienced the SWARM philosophy first-hand along with open/honest communication from the team on how they overcame obstacles in their transformation process. Another key aspect was learning Extraco's best practice tips, and having the ability to customize the training. This enabled us to make the training fit our culture and "feel like" us. As a result, our employees have embraced the process, and since implementing, we have seen our service quality remarks improve from 82% to 88% in two quarters. We are confident that we will be able to sustain this well into the future because we have such a solid foundation. It is refreshing to get this type of opportunity where an industry partner shares best practices with the intent of making your journey successful.

Wem Mellown
President - CCB Community Bank
We have been working with Extraco since July of 2011 to develop a Retail sales culture in our bank. From day one, it has been like having an extra department working for our bank. Extraco Consulting has helped us avoid the mistakes that are made when implementing new cultural changes. They also helped keep our bankers on track and motivated with customized training, educational meetings and progress phone calls. Extraco has been one of the best decisions we have made, from changing the hiring procedures to changing the lobby culture. It was money well spent.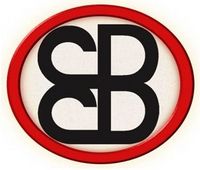 Yolanda Garcia
Executive Vice President & Chief Client Experience Officer - WestStar Bank
As we explored the concept of the new branch design and universal bankers, my research led me to Extraco Consulting. We visited with them and saw the concept in action. We had a concept of what our client experience needed to be but did not have time or resources to develop the training curriculum. Extraco Consulting was able to develop a program that was tailored to us. We are excited about our new branch design and our ability to execute on our client experience!